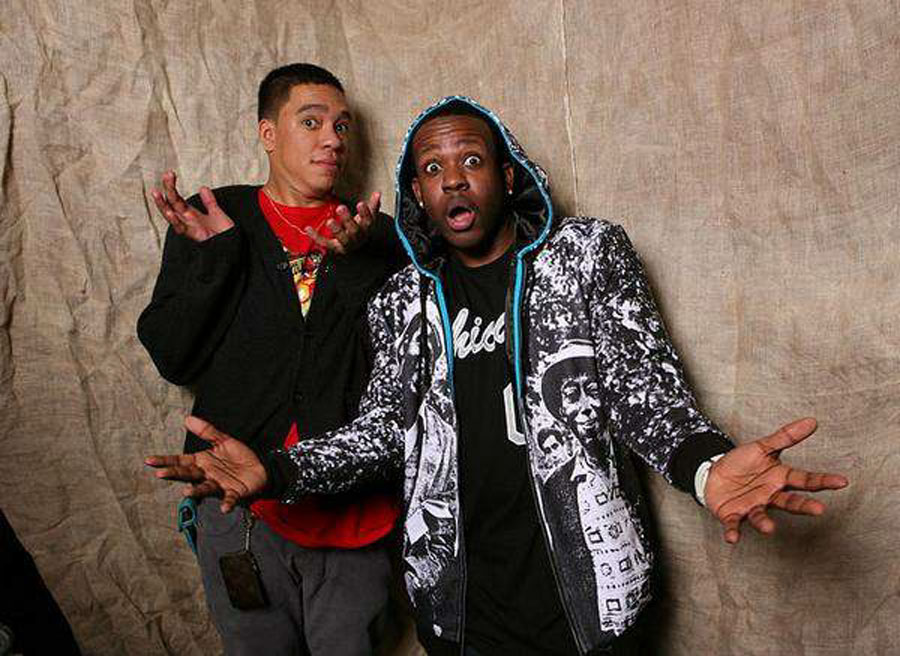 I thought The In Crowd was dropping next Tuesday, but I saw the Kidz myspace it already came out on iTunes. It's only $10 to get it digitally and it will probably be $14-15 to buy it at Wal-Mart (and support communism) or Best Buy. I'd suggest getting it now and, no, I won't be loading up this album. The Kidz in the Hall have established themselves as a band that deserves your money. Here is the track list according to iTunes:
The Blackout (feat. DJ JI Joe)
Paper Trail (feat. Phonte of Little Brother)
Drivin' Down The Block (Low End Theory) (feat. Masta Ace)
Lucifer's Joyride (feat. Travie of Gym Class Heroes)
Snob Hop (feat. Camp Lo)
Mr. Alladatshit (feat. Donnis & Chip the Ripper)
Love Hangover (feat. Estelle)
Let Your Hair Down (feat. Skyzoo & Lil Eddie)
Middle of the Map pt.1 (feat. Fooch)
Middle of the Map pt.2 (feat. Black Milk & Guilty Simpson)
The In Crowd (feat. Tim Williams)
The Pledge (feat. Sean Price & Buckshot)
Inner Me
iTunes: Drivin' Dwon The Block [remix] (feat. Pusha T, Bun B, and the Cool Kids)
God Bless
I haven't gotten the album myself so I can't tell you what to expect, but the lineup looks strong and the guests are pretty exciting.