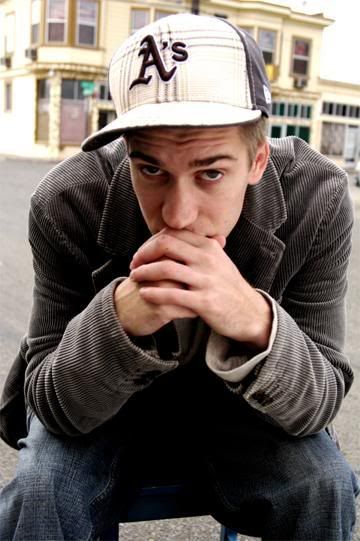 If you already know about
Rafael Casal
, you either are into poetry or you just know more than me. But for those that don't, Casal is a poet from the Bay Area. He started doing performances at the age of 15 and won several awards. By the time he was 18, Casal was the youngest poet to appear on Russell Simmons' Def Poetry.
Now Rafael has begun to shift his focus to music and his myspace says his album will drop in January. Well, January is running out and I still havent heard anything about the album officially dropping so Im guessing its been delayed. But, for now, you can get his mixtape with The GetBack Crew
here
.
And here is one of Rafael Casal's performances:
I think Im gonna start putting up more stuff like this. If you want to see more of Rafael, look him up on YouTube.